Like I mention many times I have two part-time jobs and at my hotel job, I have two job positions.
In my post 40 thoughts after midnight, I illustrated how nuts my brain goes while I work my night shifts in hotel's reception, today I'll tell you what's going on in the same hotel, but this time in the restaurant.
You might find this post completely out of the ordinary, maybe even offensive, yet on the other hand some people will relate to it on every point. Please know that this will be entirely based on my own experience and it probably won't portray what's going on in a regular kitchen. Also, brace yourselves, Gordon Ramsay gif's are comming.
1) The bar and in the kitchen are two completely different worlds
It's a fact that both places need an insane amount of teamwork that needs to be perfect as there's no time for mistakes. Everyone knows their place, what to do and how to do it to not be in the way.
On the other hand, in the bar people (waiters) act professionally, there is no yelling and everyone knows their place. The customer comes first. While in the kitchen there's yelling, cursing, no one's professional and customer might as well get yelled at if they dare to walk in.
2) Kitchen is the 'let it out' zone
As a waiter if you ever feel like yelling at someone, all you have to do it go in the kitchen and yell and curse your heart out. There will be no judgment no weird looks, but you might get yelled at for "slacking off".
3) The pirates are among us
Personally, I view restaurant clerk (waiters and cooks) as pirates. Everyone's cursing, there's sexism, sarcasm, inappropriate jokes, butt slapping, insulting, etc. Everything, a person would normally want to avoid. But it's also the reason why I love working there. People are acting like complete assholes without even thinking about holding back.
We all know that all we say will stay among us and if we do insult each other it's purely to joke around. I believe it's a defense mechanism that keeps people from going completely bonkers. Because let's face it, anyone who ever worked with customers (retail) would love to punch a person from time to time. In a restaurant, the pressure is the same if not worse, so having a way to let it out without involving clients is a good idea.
4) Your name doesn't matter
You'll get a nickname (or better say serval nicknames) in the first half an hour of working there. The nicknames vary from funny and cute to completely insulting and bold. It depends on how the person is. Newbies usually get one nickname from the cooks and one from the waiters, but if they don't like you everyone will call you by a different nickname, that reflect what they think of you.
5) You know "what's up" the minute that it happens
Did something wrong? Fucked up an order? Hit on the wrong person? Did the absolute best job ever? No matter how big, small, important, unimportant, good or bad thing you did you will know what your co-workers think about it. Like I mentioned, no one is holding back, so if you deserve to be yelled at you'll be yelled at if you deserve a praise, you'll also get one.
6) The "bro" game is strong on this one
People here are insanely loyal! If there's a problem here are people who'll help you through it. It dosesn't matter what happened if you need support you have it. Even though it's mostly in a form of few bottles of Jack Daniels and the whole staff stays with you, whole night getting pissed drunk. After that, when everyone is sober and back to work (usually the next morning) there's actually a conversation about how to handle everything.
Also, everyone just takes care of each other. Everyone makes sure that the person next to them feels okay, eats okay and is not too overworked. I wish all jobs would come with staff like that…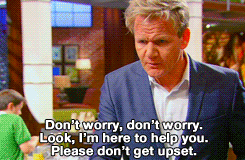 7) Being the true part of the staff is the easiest yet the hardest thing ever
I'm not talking about being employed the work begins after that. If everything clicks and you can loosen up you're good. But if you're planning to be a stuck up bitch, no one will like you and you'll have the best working experience ever. People will not purposely try to make you miserable, but you'll be miserable because you'll get offended by everything.
8) Working hours are inhumane
You're basically a call girl/guy. Meaning you have to get to work when your boss calls you and tell you to be there! Even though there's a set schedule, you still can get a call to get to work in case things get crazy and there's a lack of people to do all the work. On the other hand, you can also get send home early because there's simply not enough customers…
9) It's not for everyone.
I guess that one's logical, but considering the working environment, long hours, hard work. You really have to be all in or be out. I guess that's why students are not the most valued working force in this business, but still an extremely needed one.
10) There's never a dull moment
Seriously this job is so much fun! It's all thanks to the people I work with. We either entertain each other with jokes, teasing, dancing and blasting music in the kitchen or just having random outbursts of blabber. And YES we dance in the kitchen if there's time of course and my boss (the head cook/chef) constantly sing-along to the music we have. It's priceless.
I'll finish here. I guess I just wanted to give you an insight of how the relationships run at my work since I didn't want to bore you with actual work stuff. I have to say that I do love my job, it's fun diverse and it always keeps me busy.
How about you? Do you like your job?
What is the worst and what best thing about it?