There are many differences between college and university. I should know since I went to both. Actually, I'm currently still in college, but let's not go into details here. In this post, I'll give you the insight in some of the most noticeable differences that I experienced.
1.Professors
College
Professors are NOT actually professors. They are actually researchers and "experts" in a random field that supposed to be useful to us. Most of them have no idea about what they're talking about and even get confused about their "master's topic". Not to be disrespectful, but elephants have teeth and darn big ones. Also, they do NOT only eat soft leaves. As you noticed my experience with the professor at college is not pleasant. There are only two professors who actually got into it and had lectures as they should.
University
Professors are old masters of their craft. Not only that they are scientists and researchers who have to regular write their papers and have tons of other work. They actually know how to TEACH and present the topic so people can learn from their lectures. They also know their subject to the core from every possible angle. Yes, there are also FEW who are complete failures and they try to hide it by making the student look dumb with impossible exams. But that's only a few, not all.

2.Tutoring
College
There is none… Good luck with the exams.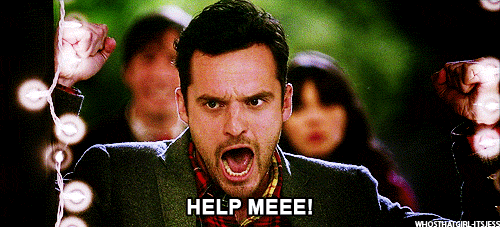 University
There're multiple tutors for every subject so you can pick whoever you like the most. It's the best thing ever in case you're struggling with a subject. Tutors are actually students who passed the subject with really good grades and were suggested by the professor.
3. Learning material and work
College
All the study material is given by the professor and is usually a short textbook written by the said professor. So you basically don't have any work to do in order to pass the actual exam except for figuring out and studying the textbook. But oh boy you have a ton of assignment you have to do before you can take the exam.
University
In theory, you get the study material from the professor, but that study material is more like a guideline to what topics you have to study. Besides that you also get a list of 10 books, most of those are not even in your language and you can only hope that you understand it. And a "good luck" note. Oh and there's homework…. Tons and tons of it.

4. Overall collaboration
College
Professors are impossible to work with and are mostly total bitches if you ask them for a meeting. Other employees are mostly extremely helpful, but also extremely slow to do anything with your request.
University
Professors are awesome to work with and gladly help if they can and have time to do so. They even encourage students to come to them with questions. Other workers are usually really nagy and always in a bad mood.

5. Student exchange
College
Holly mother of a piñata I can go on an exchange for a YEAR over the 3 years of college. But at most, for one semester, per year. I'm so going somewhere next year. The college really encourages the exchange and there's always someone to help you with any possible question regarding the exchange.
University
I knew it's possible to go on an exchange. but there was never a person who'd be able to help me with it.

6. Opportunities
College
So many, shiny new opportunities and things to do outside the curriculum. They almost make up for all the sucky things at college.
University
Classes whole day, the workload is enormous. You can't do anything else but to study, do homework, eat, sleep and go to classes.
So yeah, that about wraps it up.
What do you think about those differences between college and university? Do you agree?