Today I'll be sharing my spy-like tips on how I manage to never run out of blog post ideas. Seriously besides this one I have 70 other posts planned and tomorrow that number will most likely be even higher, not that I brag or anything. But to be honest, having too many ideas can be just as dreading as having too little I never know what idea I want to use!!
Okay, okay, I'll stop boring you with my life problems and actually give you some tips.
1.Write it down
Because no, you will not remember it in the morning! You know those 3AM bursts of motivation powered by the lack of sleep when you have a gazillion ideas of what you can write but you can't be bothered to write them down… Well absolutely do write those down no matter what. Even if later on you won't have a clue what you wanted to write about. One day you'll bloody need that messy bundle of idea-like things.
Also, it's always a good idea to write down every idea you ever have, no matter how stupid it might sound, because that idea might as well save your arse when you have nothing else to write about. ANYTHING is better than nothing.
2. Abuse trending hashtags or whatever else people are talking about
Ahem… Did I say abuse? Well, maybe not abuse, but definitely do USE them. This is basically the easiest way to get ideas from OTHER people. Just stalk a trending hashtag on twitter or check out a random debate on a forum. People talk and you can too… On your blog of course. Also, it's usually a good idea to use events or holidays as an idea maker. Who wouldn't want to hear a completely ridiculous Halloween story, of a failed confession for Valentine's day?! People dig that kind of stuff so use them…. Wisely… or not, however, you prefer.
3. Ask a kid for help
Yes, I am serious. Ask a kid most of them have a great imagination. You're a lifestyle blogger, of course, you can write about dragons…
I mean, use their imagination with your own interpretation.
4. Write a rant just for the heck of it
Did some asswipe just mess up your Cappuccino? Why not complain about it?
Okay, maybe not complain about your Cappuccino. But seriously rants are fun to read and ranting is good for your soul. Do it!
5. Borrow ideas from other bloggers
I think that one is self-explanatory. However, when you do borrow ideas, make sure that you won't steal the post! You can only take the idea, a title maybe, everything else is up to you.
6. Make a list of….
Songs that you listen to while you're cleaning your room. Because why not? Making list is the simplest way to throw together a post. You just have to look around you and type up few points about whatever thing that seems interesting.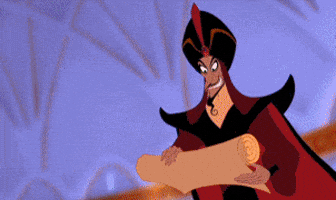 7. When everything else fails, hijack a tag, or do a Q/A post
There are billions of tag posts out there. And even if no one tagged you, you can still use the tag post to your own advantage. I mean no one said that you shouldn't write it just because you weren't tagged. No one really cares if you were tagged of not, in the first place, just make sure you dig up something interesting.
Or of course, launch up a post where you answer random questions from random people, just because you're cool like that.
As a lifestyle blogger you can write about anything, after all, it is YOUR lifestyle you're talking about. Just have fun from time to time and do something out of the ordinary, don't just stick to your routine posts.